Celebrity Constellation – Discover India
,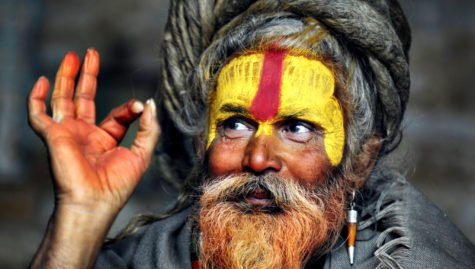 Small group excursion and Private tours with English speaking guides
Cochin Mormugao (Goa) Mumbai

Muziris heritage – Day Tours offers three variety shore excursions in Cochin , Goa & Mumbai to fit your lifestyle and your visit to Our country, with these tour itinerary you can experience the lights and sound of Cochin , Goa & Mumbai in a short time.
This tailor made special tour for Constellation and enjoy the service of our friendly English speaking guides, committed to ensure your India tour runs smoothly in cochin , Goa & Mumbai
This tour includes:
• Air conditioned mini coach and English-speaking Tour guide
• Pick up and drop off at pier
• Small group tour of 12 people
Choose between a private or small-group excursion. You will not have to form your own group and we will be happy to place you with other cruisers from your cruise ship.
Expect top quality excursions or your money back! Everything is possible and we will be happy to accommodate many requests.
Please note that we can get fully booked in the high season, especially if you are arriving with a cruise ship. If possible, please contact us as early as possible. We offer an extremely flexible cancellation and payment policy so it is definitely worthwhile to contact us in advance
COCHIN – BACKWATERS CRUISE ONBOARD HOUSEBOAT & JEW TOWN

An unmissable opportunity to discover the natural beauty of the backwaters of Kerala in total comfort, sailing peacefully along the glistening canals with abundant tropical vegetation and observing the rural customs of Kerala.
What we will see
Alappuzha
Cruise on the backwaters ONBOARD PRIVATE HOUSEBOAT
Tropical vegetation
Activities of the village residents
Typical lunch
JEW TOWN VISIT (OLD COCHIN)
What we will do
From Kochi we take the coach towards Alappuzha, previously known as Alleppey, making a brief stop on the way.
We arrive in Alappuzha, situated in a dense network of leafy tropical canals, and board the boat for an idyllic journey along the so-called backwaters, rivers, lakes and canals that connect the coast to the southern interior part of Kochi. For centuries these canals have been a secure, efficient mode of transport for goods and people moving from the interior to the coastal towns.
We enjoy a delicious welcome drink and, in the comfort of our boat, we will sail along the glistening canals with abundant tropical vegetation, admiring the majestic forests, lagoons and the outskirts of the city dotted with palm trees.
We also see the village residents bathing and washing their clothes, and the livestock on the riverbank.
Having feasted our eyes on so much beauty, we will now also indulge our palates with a typical lunch served on board,
GOA – THE CULTURE AND FLAVOURS OF GOA AND A TOUR OF THE PLANTATIONS

Description
Goa is synonymous with the sand and sea, but it also conceals a cultural side which we mustn't overlook. So why not discover the numerous places of historic and religious interest, the secrets of the spice plantations and the local flavours.
What we will see
Se Cathedral
Basilica of Bom Jesus
Pnjim Flower market
Spice plantation
Traditional lunch
What we will do
Our excursion will start with a visit to two churches: the first is one of the largest churches in the city, Se Cathedral – dedicated to Saint Catherine – and the second is the Basilica of Bom Jesus, which was built by the Jesuits in the 16th century and is home to the remains of Saint Francis Xavier. These are kept in a marble mausoleum and displayed to the public once every ten years.
After visiting the churches, we will head to the Panjim market to see the local life.
At this point, there is something truly unique in store for us as we discover the secrets of spice cultivation at the Spice plantations and enjoy a traditional lunch after the tour.
MUMBAI – MUMBAI AS LOCAL

Explore the unique local culture, industries and people in the frenetic sprawl known as Mumbai, the capital and economic engine of India, on this full day excursion.
0930 hrs: Depart to Depart to Crawford Market (Fruit / Flowers / Vegetable / Pets Market)
1000 hrs: Arrive and visit Crawford Market.
1045 hrs: Depart to CST station (Victoria Terminus – World Heritage Site).
1055 hrs: Arrive at CST station to see the Mumbai local lifeline.
1110 hrs: Depart to the Dhobhi Ghat at Colaba (Open air laundry) enroute drive past Marine drive, Nariman Point, Mumbai University and High Court.
1130 hrs: Arrive and visit Dhobhi Ghat and enjoy a photo-stop of the washing place.
1145 hrs: Depart to visit Dabawalla.
1200 hrs: Arrive and visit Dabawalla.
1215 hrs: Depart to Hotel Taj Mahal Hotel (If you wish you can have your lunch here)
1230 hrs: Arrive at Hotel Taj Mahal (Time free for lunch on your own)
1330 hrs: Walk up to Gateway of India which is just opposite Taj Mahal hotel.
1345 hrs: Arrive and visit Gateway of India.
1400 hrs: Depart to Churchgate railway station to take a short ride by the local train.
1415 hrs: Arrive at Churchgate railway station and take a local train ride till Charni road railway station.
1440 hrs: Arrive at Charni road railway station and later depart to Girgaum Iskcon Temple.
1450 hrs: Arrive and visit Girgaum Iskcon Temple.
1520 hrs: Depart to the ship en-route drive past via Marine Drive.
1545 hrs: Arrive back at the ship.
In the full day tour you may choose to stop off at a local restaurant for lunch. Ask your Guide for suggestions. There are some world class restaurants serving a variety of cuisines so there is so much to choose from..
MUMBAI JEWISH HERITAGE TOUR ALSO AVAILABLE

TAJ MAHAL TOUR AVAILABLE AT $1200 PER PERSON WITH ALL FLIGHTS AND 5 STAR HOTELS

For the pick-up, drivers/guides will be holding a company sign board near the ships berth /pier for ease of identification in COCHIN , GOA AND MUMBAI PORTS
• Payment can be made after the tours in USD or any equivalent leading currency (CREDIT CARD FACILITY AVAILABLE IN COCHIN PORT)
TOUR PRICE IS PER PERPERSON IN EACH PORT