Kerala Life Tour
Including Chauffer driven transport, Sight Seeing, Guide charge, all entrance fee,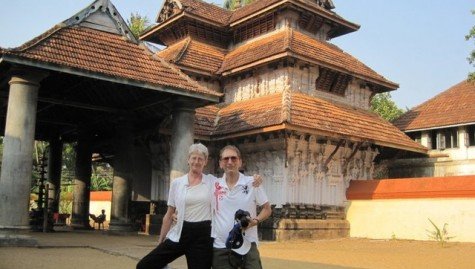 About the Experience – A Day tour from Cochin
The Kerala Life Tour will cover many of the must see sights in this beautiful region of south-west India. Destinations covers:
The first Christian church in India. St. Thomas' church is a must visit as there are relics exhibited here.
The First Bagavathi Temple
The first Mosque in India
Vegitable market visit
Shiva Temple more than 2000 years old
Guruvayoor Temple where you can witness quirky local marriages
Elephant Sanctuary with over 68 elephants. The temple maintains this unique elephant sanctuary and it is the only one of its kind in the World. It has 68 elephants now. These jumbos are the offerings of the devotees to the Lord. A large number of pilgrims and tourists visit this fascinating spot every day.
Mahadeva temple
Cherai Beach
Lunch
This tour departures at 8:00am and returns by 5:30pm.