Muziris Heritage Tour
Chauffer driven transport, Sight Seeing, Guide charge, all entrance fee,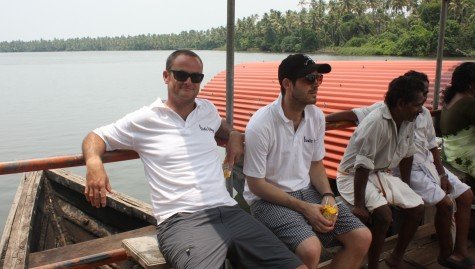 Muziris Tour
"Spice Route Expedition"
Ancient India had a flourishing maritime trade that made it an economic superpower and culture 2000 years ago. In the early centuries before Christ is believed that India being that has 33% of global GDP (the Roman Empire, 21% and China 26%). What makes it so rich was the flourishing maritime trade with the Greeks, the Romans, the Arabs and the Chinese.
In South India was the most important port of Muziris, an abbreviation for Muccheri Pattanam, the city of pepper.
Archaeological excavations began in 2004 have confirmed the location of the port of Muziris: 30 KM north of Cochin. As a result of the excavations was born on Muziris Heritage Project, to enhance the cultural heritage of central Kerala. A project that aims to give visibility to the human experience of this land, through museums and monuments, but also crafts, art and crafts, now at risk of extinction.
Destinations Will Cover
First Bagavathy Temple in India
First Christian church in India
Excavation site
Paliyam Naalukettu
Paravour Synagogue
Shiva Temple 2000 years old
Backwater Cruise and Lunch at Beach Bungalow
TIME: Departure at 0900 AM back by 2PM
Tours including Chauffer driven transport, Sight Seeing, Guide charge, all entrance fee, camera fee and Lunch