Nautica – Marvels Of India
,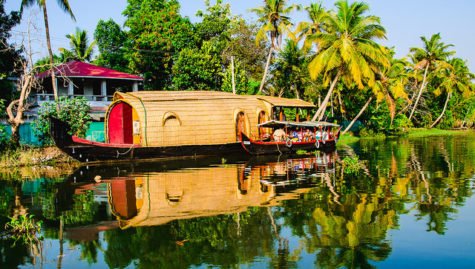 Mumbai – Goa – Mangalore – Cochin
Small group excursion and Private tours with English speaking guides
Mumbai Mormugao (Goa) Mangalore Cochin

Muziris heritage – Day Tours offers three variety shore excursions in Mumbai ,Cochin , Mangalore & Goa to fit your lifestyle and your visit to Our country with these tour itinerary you can experience the lights and sound of Mumbai , Cochin , Mangalore & Goa in a short time.
This tailor made special tour for Nautica and enjoy the service of our friendly English speaking guides, committed to ensure your world tour runs smoothly in cochin , Mangalore , Goa & Mumbai
This tour includes:
• Air conditioned mini coach and English-speaking Tour guide
• Pick up and drop off at pier
• Lunch in cochin & Goa
Backwater cruise on Houseboat + Fort Cochin orientation tour

Explore the famous Kerala backwaters of Alleppey on board a traditional houseboat.
Following a pick-up from Cochin Port at 8.30 AM, transfer to Aleppey to board your houseboat at 10:00. Cruise slowly through the backwaters and village areas to marvel at the lush vegetation, paddy fields, coconut palms, and more. There will be 3 staff members to look after you and make sure your experience is as relaxed as you could wish for.
Enjoy a lunch of Keralan cusine as you gently cruise, ending at approximately 12:30 for the transfer back to fort Cochin and visit so called Chinese fishing nets and Santa cruz Basilica , Port by 15:00 hrs
Alleppey, also known as Alappuzha, is located between the Arabian Sea and a web of rivers flowing into it. In the early 20th century, the then Viceroy of the Indian Empire, Lord Curzon was so mesmerized by the scenic beauty he declared that Alleppey was The Venice of the East.
All Houseboat tours are exclusive and private tours
What's Included :
Pick-up and drop off at Cochin Port (Ships Berth)
Transfers by air-conditioned vehicle
3-hour backwater cruise
Lunch on board
Private guide for whole day
Mineral water on the van
Fort cochin orientation tour
Rate is $85 pp
Mangalore Land Excursion with Artisans village

Discover India's Mangalore highlights and Pilikula Nisargadhama's Artisan Village on a 3-hours and 45-minutes tour. Enjoy a ride past the city of Mangalore's main-highlights, including Gokarnath Temple, dedicated to Lord Shiva, Town Hall, and a local fish and vegetable market. Visit Pilikula Nisargadhama's Artisan Village and experience the area's rich tradition of craftsmanship. Explore traditional cottages dedicated to preserving various arts and see the traditional manor house of the coastal landlords, the Guthu House.
Highlights:
• Mangalore: A panoramic ride takes you past points of interest, including Gokarnath Temple, Town Hall, and local markets.
• Artisan Village: Experience the area's rich traditions of craftsmanship, watch live demonstrations and shop for souvenirs.
• Guthu House: A traditional manor house of coastal landlords, with intricately carved woodwork; built for climate extremes by skilled artisans.
•Lunch at Ocean pearl Hotel
Rate is $85 pp
The Life of Goa with Spice Plantation

Goa is renowned for it's churches which have now become UNESCO World Heritage sites. Here you can explore the Basilica of Bom Jesus where the remains of St Francis Xavier lie,Visit panjim Market and a spice plantation on a guided 6-hours tour. Travel away from Portuguese influence through small towns and villages for large elegant homes and hidden Hindu temples of the lush valleys and forests of Ponda. Take a guided spice plantation tour and learn about the myriad spices for which India is renowned.
Highlights:
•Bom Jesus: A magnificent church, guarding the partially exposed body of St. Francis Xavier who died in 1562.
• A walk through Panjim flower and vegetable Market
• Spice Plantation: Learn about countless spices as you identify, smell and taste them with a detailed guide.
• Spice Lunch: Enjoy an Indian lunch in an ideal setting where things are fresh, fragrant and prepared for western tastes.
Rate is $85 pp
Mumbai as Local

Tour Details
Mumbai as a Local
Experience Mumbai – the beating heart of India! Ravish your senses in a Mumbai shore excursion with a friendly personal guide from us. For passengers arriving on cruise ships, we offer custom tours in Mumbai that include pickup and drop from/to the docks.
This is a relaxed PRIVATE tour OR Small group tour done at your own pace – you could select any of the tours on offer like the City Tour, Market Tours,local life , Heritage Walks,Train ride etc or club them together. Just discuss it with me and will suggest best options for you.
Explore the unique local culture, industries and people in the frenetic sprawl known as Mumbai, the capital and economic engine of India, on this full day excursion.
0930 hrs: Depart to Depart to Crawford Market (Fruit / Flowers / Vegetable / Pets Market)
1000 hrs: Arrive and visit Crawford Market.
1045 hrs: Depart to CST station (Victoria Terminus – World Heritage Site).
1055 hrs: Arrive at CST station to see the Mumbai local lifeline.
1110 hrs: Depart to the Dhobhi Ghat at Colaba (Open air laundry) enroute drive past Marine drive, Nariman Point, Mumbai University and High Court.
1130 hrs: Arrive and visit Dhobhi Ghat and enjoy a photo-stop of the washing place.
1145 hrs: Depart to visit Dabawalla.
1200 hrs: Arrive and visit Dabawalla.
1215 hrs: Depart to Hotel Taj Mahal Hotel (If you wish you can have your lunch here)
1230 hrs: Arrive at Hotel Taj Mahal (Time free for lunch on your own)
1330 hrs: Walk up to Gateway of India which is just opposite Tajmahal hotel.
1345 hrs: Arrive and visit Gateway of India.
1400 hrs: Depart to Churchgate railway station to take a short ride by the local train.
1415 hrs: Arrive at Churchgate railway station and take a local train ride till Charni road railway station.
1440 hrs: Arrive at Charni road railway station and later depart to Girgaum Iskcon Temple.
1450 hrs: Arrive and visit Girgaum Iskcon Temple.
1520 hrs: Depart to the ship en-route drive past via Marine Drive.
1545 hrs: Arrive back at the ship.
MUMBAI & COCHIN JEWISH HERITAGE TOUR ALSO AVAILABLE on request
TAJ MAHAL TOUR AVAILABLE AT $1200 PER PERSON WITH ALL FLIGHTS AND 5 STAR HOTELS